We are a brainchild and former associate of the original TIU Formed in 1973, with over 300,000 graduates. 
That being said, we are constantly being contacted by former TIU Graduates World-wide for a validation of many of the former TIU affiliates.  See below sample documents.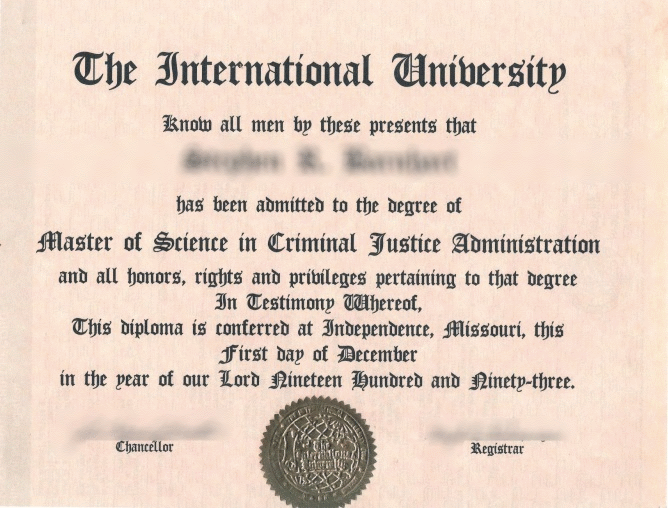 NEW FORMAT for Degree Replacement
TIUME New Degree Format 2019 is available for Degree Replacement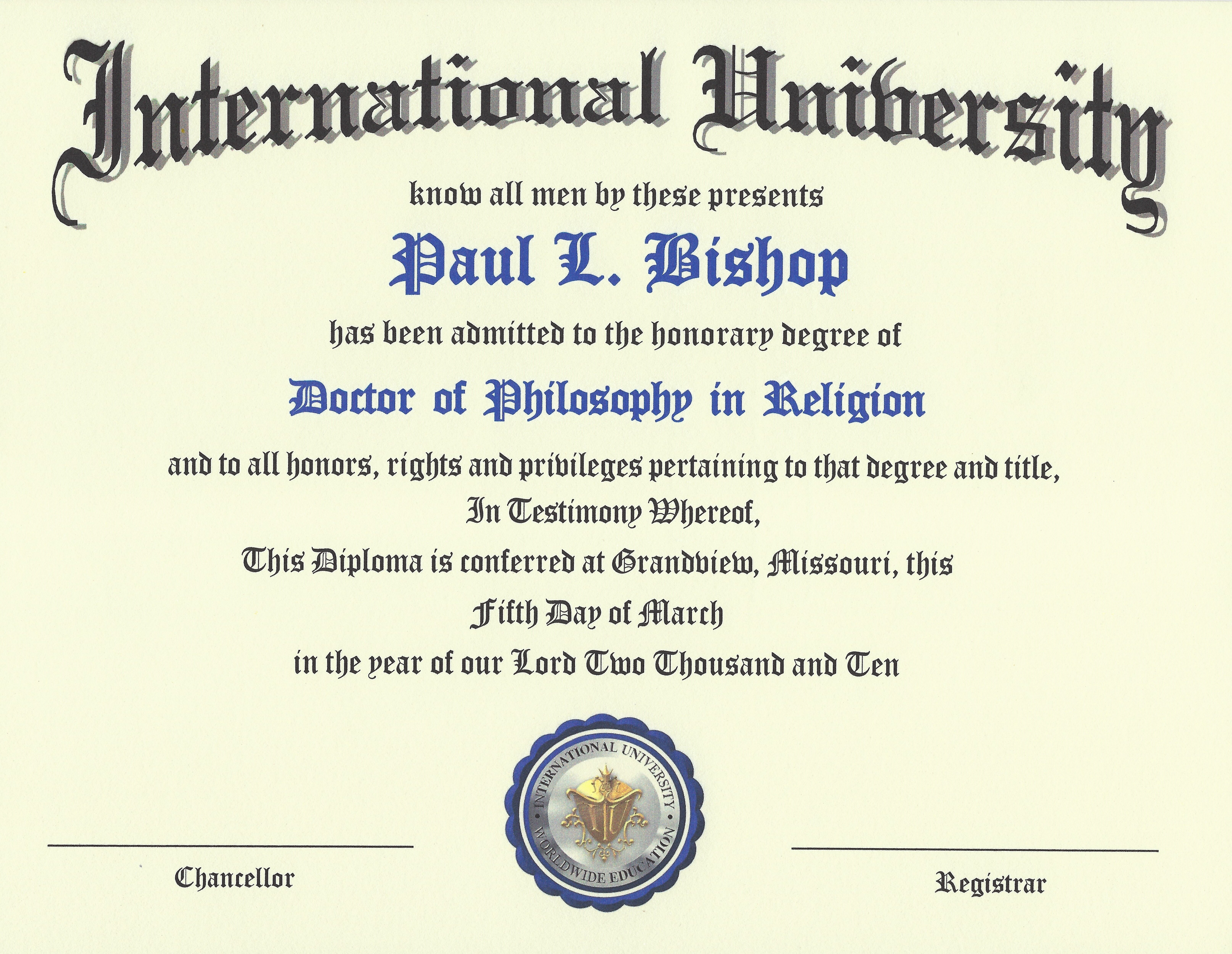 Equivalency degree offered by California University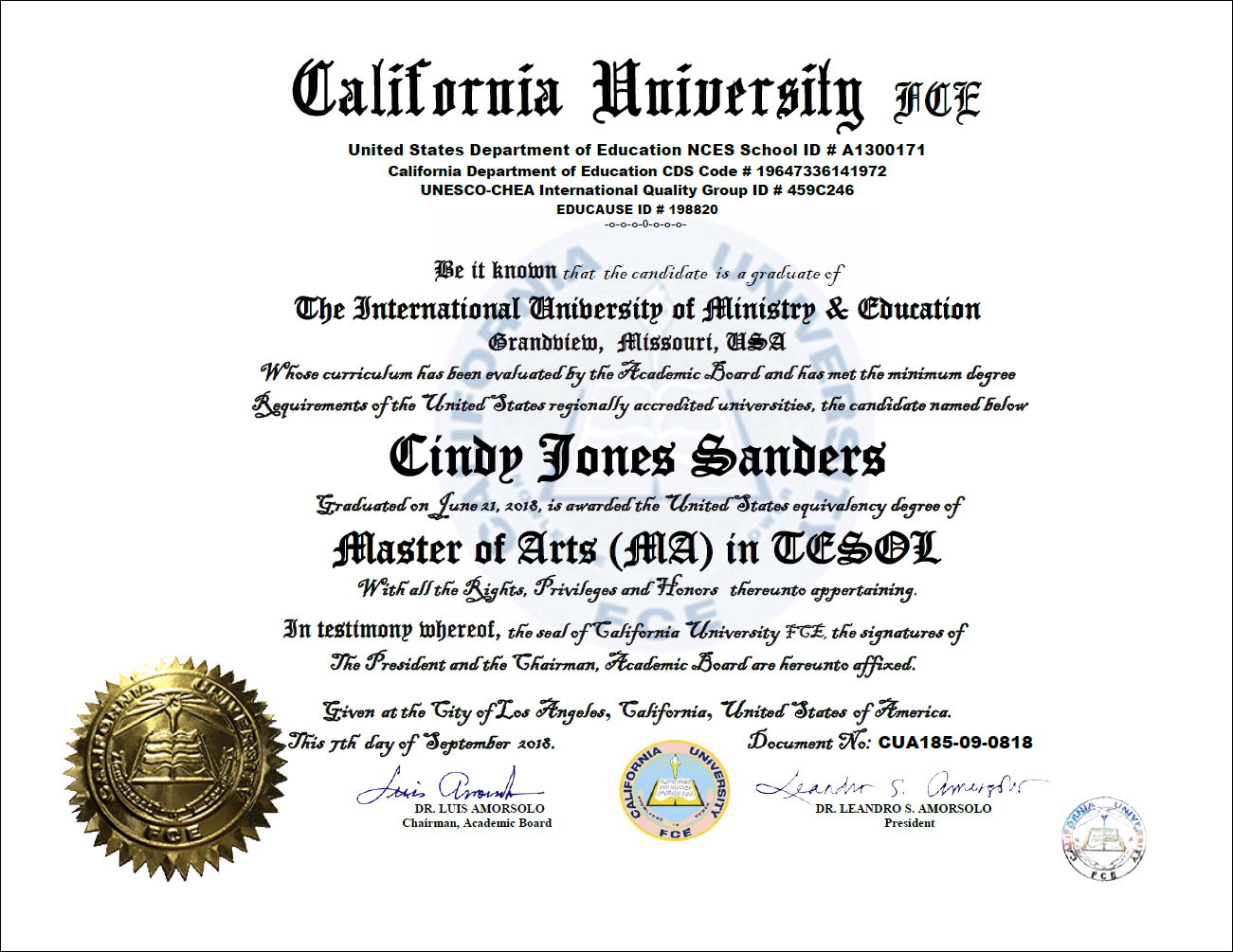 We can provide documentation and validation of your TIU credentials for official use.  Furthermore, we can also provide a comprehensive evaluation and verification of the degree equivalency. 
Please contact Dr. Stephen R. Barnhart for additional information. 
Dr. Stephen R. Barnhart
1503 Main St.
#375
Grandview, MO  64030
This email address is being protected from spambots. You need JavaScript enabled to view it.
816.765.5551